Top-Rated Criminal Defence Barrister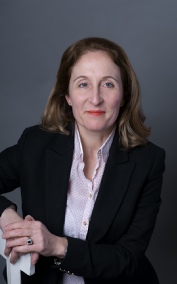 Louise Sweet KC

2 Bedford Row
London, WC1R 4 BU

0207 440 8888

Terms such as "best" and "top" and "leading" are used for search engine optimisation (SEO) purposes; I make no express or implied representation that I
am the "top" or "best" or
"leading" barrister in
any area of law.





Top-Rated Specialist
Rape & Sex Offences Barrister KC

[formerly QC]
Best Sex Offence & Rape Barrister

Widely considered as one of the leading specialist sexual offence & rape defence barristers, Louise Sweet KC's premier status is based on her track record in frequently obtaining stellar results in both jury trials and at appeal hearings.


Louise is first choice for those who are falsely accused or have been wrongly convicted. She is utterly committed to justice for all, no matter what the accusation.

Rarely a week goes by without sexual allegations making the headlines. Louise is the go-to defence advocate in the field of sexual offences as she is highly experienced, is always the most prepared barrister in the case and is completely unflappable.


She is down to earth, and known for her human touch as she really understands the emotions that are stirred by a sexual accusation and the strain put on a man accused - as well as those close to him.

Louise brings a comprehensive knowledge of the extensive and complex law in the area of sexual offences.
Advocacy in sexual offences cases is unique and highly constrained by law and procedure. Undeterred by these constraints her cross-examination skills are brilliant. She pursues a defence with vigour. She tutors criminal barristers in advocacy techniques for vulnerable witness cases for both sexual offences and other serious crime.

Louise is well respected by Judges and colleagues alike.

Further, her experience sitting as a Legally Qualified Chair for the Medical Practitioners Tribunal Service, the MPTS (GMC), brings an in depth knowledge of Good Medical Practice and guidelines to her skill set when defending clinicians.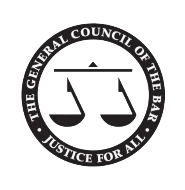 With over 25 years experience
as a criminal defence barrister, Louise Sweet KC [formerly QC] is recognised as one of the very top-rated expert rape and sex offence defence advocates in the UK. She has built her formidable reputation among both peers and clients, based on outstanding successes both at trial and in appeal hearings.

Louise continues to be highly ranked in both
leading professional legal directories:

The Legal 500 and Chambers & Partners


To contact one of the uk's top-rated rape & sexual offence Defence & Appeals barristers, click here or Call:

Best Specialist Rape & Sex Offences
Appeals Barrister
Louise also has a long record of success for those who find themselves in a situation where things have gone wrong and a second opinion is needed from highly regarded specialist sexual offences defence barrister to appeal their conviction or the sentence imposed. Her "excellent" advocacy has been praised by The Court of Appeal.
Successful clients include medical professionals, businessmen, members of armed forces, a lord mayor, TV actors and ordinary family men who find themselves falsely accused or wrongly convicted.
Louise has been in many of the leading national cases, such as:

O

peration

M

albec (doctor)

O

peration

C

lover 1 and 2 (Family man. Historic allegations)

O

peration

S

ilk (Professional man. Historic allegations)

O

peration

N

autical (Grooming)
Louise has an enviable standing as both a highly accomplished criminal defence barrister of the highest order, and her repeated successes in robustly yet sensitively defending clients including both medical and sports professionals charged under the Sexual Offences Act of 2003 mark her out as a KC of distinction in this most sensitive area of law.

You can contact Louise with the confidence of
complete anonymity and absolute confidentiality.
Indecent images

Medical Professionals

Rape

Sex Offence Register

Sexual Assault

Sports Professionals


Appeals

Bail

Cyber Offences

Family Allegations

Grooming

Historical Allegations


Top-Rated Sexual Offences Silk
- Historic Allegations -
Top-Rated Sex Offences Lawyer
- Defence Roadmap -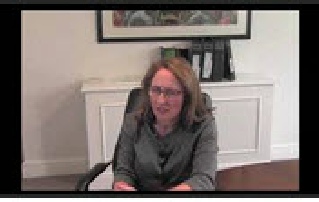 Top-Rated Sex Offences Advocate
- Winning Appeals -








"A determined advocate with an empathetic manner towards clients and juries alike"
"A fearless and formidable advocate who
combines skill and hard work"



To contact one
of the UK's top rated rape & sex offence specialist
Defence & Appeals
barrister KCs,
click here
or call